Are you wondering how to get your dream kitchen at an affordable price? Dixie Belle Paint has all the products you need to FLIP your kitchen into an enjoyable space for you and your family! 
So, let's get started…
To achieve a professional appearance, remove your cabinet doors so you can effortlessly paint the back side of the cabinet door and the inside frame. This may sound like a lot of work, but it's more difficult to try to paint them whilst attached. You may consider labeling your doors and hardware so that you can put it back together easily. When you remove your hardware, place all screws and miscellaneous pieces in a plastic bag so they do not get lost.
Mix two tablespoons of Dixie Belle Paint's White Lightning with one hot gallon of water. Clean your cabinets well with a lint-free cloth and then go over them with clean water to rinse. Allow your cabinets to dry. 
If you are dealing with high gloss finish on your cabinets applying one coat of Dixie Belle's Slick Stick.  If you do not have a high gloss finish, just skip this step!
Select your Dixie Belle Paint Color and collect your brush.   When you open your paint, slide a little Vaseline on the top lid to prevent build up from occurring so that you can easily open and close your paint. If you leave it open it may thicken after a few hours but you can add water to achieve a consistency that is comfortable for you to work with. If you add too much water just let it sit out and it will begin to thicken again. 
Before you start to paint you should dip your brush lightly into water and remove the excess water with a paper towel. Painting with a damp paint brush will extend the life of your paint and help you get a creamy smooth application every time.
Distressing allows the natural wood or other colors to peek through on your cabinets.   Just use a 100 grit sand paper!
Another way to add a vintage dimension and authenticity to your kitchen cabinets is to use Glaze or Best Dang Wax.
Gator Hide is formulated for kitchen cabinets and other high traffic areas. Gator Hide is an extremely durable water based polyacrylic and it is also water repellant. Gator Hide is best applied in three thin coats using a sponge.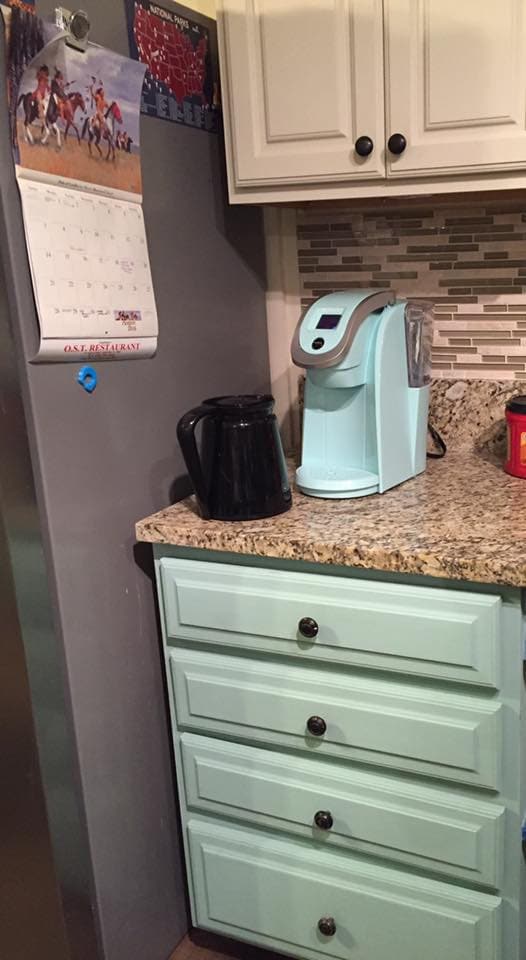 Drop Cloth uppers & Sea Glass lowers.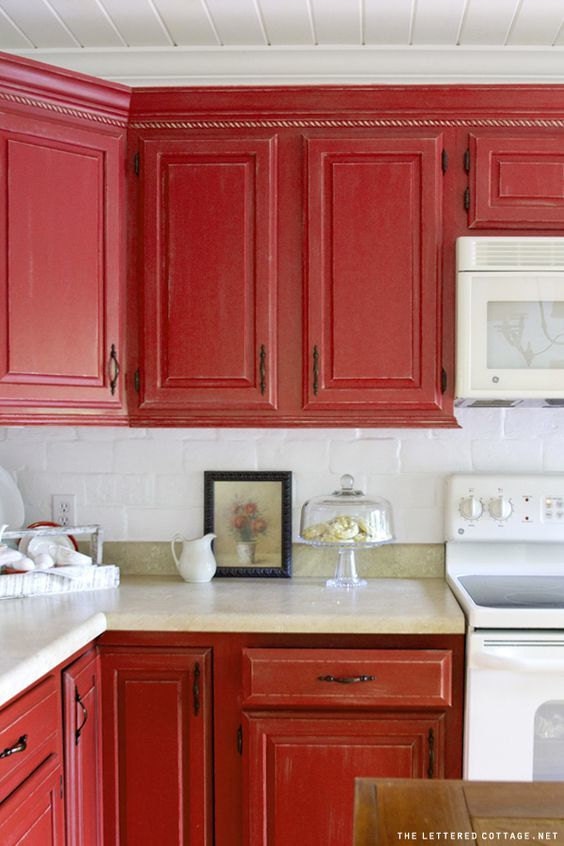 Barn Red & sanded for distressing.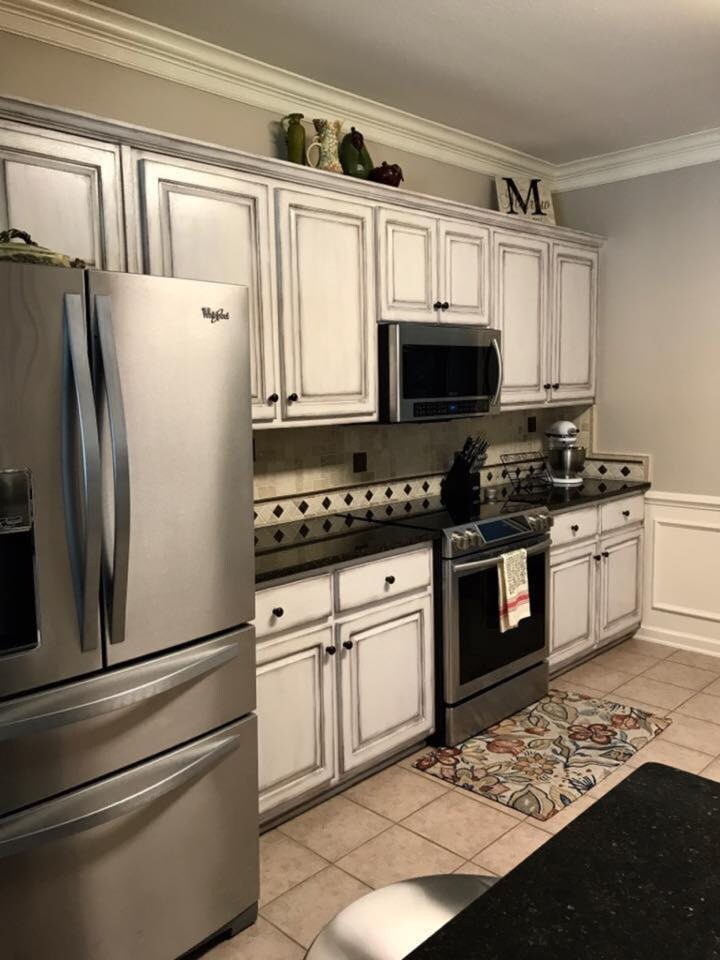 Fluff with Black Glaze
These were painted with one coate of Barn Red!  Sanded edges for distressing.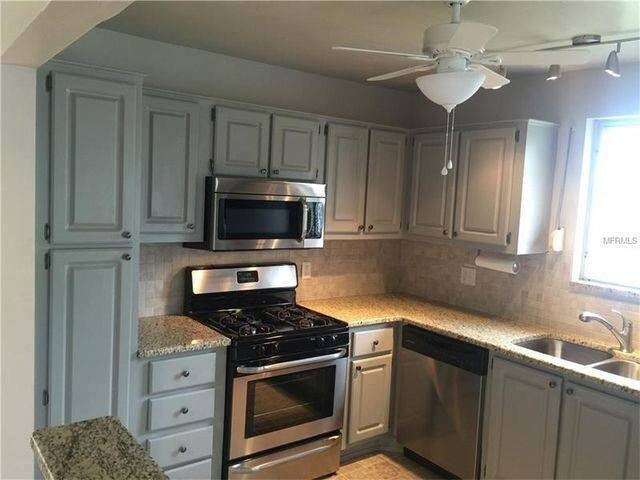 Driftwood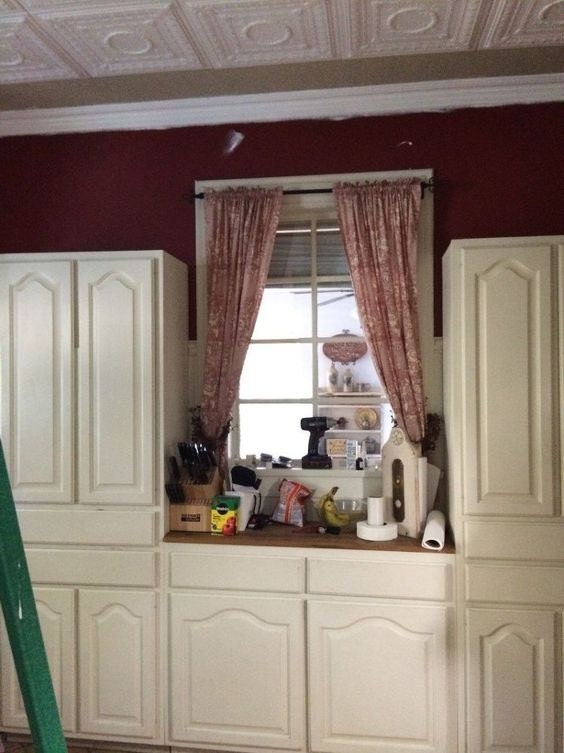 Fluff